EnerQuality's Innovation + ESG Day
A dynamic day on the drivers of Net Zero and high-performance homes
Innovation and ESG are front and centre as we explore the opportunity for affordable, comfortable high-performance homes.
ESG (environment, social, governance) is a growing priority among banks, insurance companies, and investors. Emerging technologies are delivering tools to improve efficiency and comfort while maintaining affordability. This day will provide a builder-focused view on the topic. Why is it important? Who cares about it? What does a builder need to know now?
Register today to participate in a two-part session that examines the opportunities and challenges of ESG, highlights innovation in high-performance construction and explores practical solutions to improve your business, builds and communities.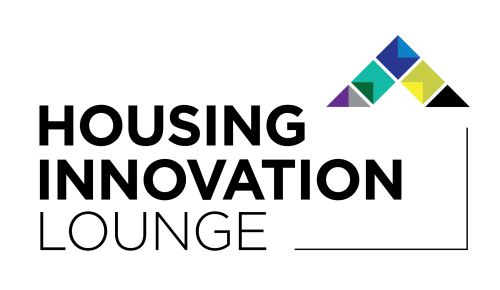 ESG. New expectations. Practical solutions.
For the first time in-person, the Housing Innovation Lounge brings to the stage solution-oriented discussions surrounding emerging opportunities for high-performance building in the Canadian market – ESG.
The Housing Innovation Lounge is a two-hour session focused on ESG (Environment, Social and Governance) practices and reporting led by a panel featuring leading Canadian ESG experts:
Sarah Keyes, CEO, ESG Global
Graeme Armster, Director Innovation & Sustainability Tridel (Deltera Inc.)
Stefanie Coleman, Chief Sustainability Officer, Doug Tarry Homes
George Sutherland, Advisor, BMO Climate Institute
Chandra Ramadurai, CEO, Efficiency Capital
We'll give an introduction to the concept of ESG and outline the market and regulatory changes driving financial markets to decarbonize their portfolios. This represents both opportunity and challenge for developers and builders – growing demand for high-performance building while introducing additional requirements.

Pitch. Question. Vote.
The industry's favourite pitch session for new products and services, the Innovation Gauntlet, is an exciting Dragon's Den style competition where manufacturers present their new solutions to optimize the high-performance new construction and renovation industry — and you get to vote on the most innovative new solution!
This year's competitors include:
OwensCorning
Panasonic
Mitsubishi Electric Heating and Cooling
TWS Building Science
Our panel of 'dragons' include:
Bob Schickedanz, FarSight Homes home builder & OHBA President
Sheil Raja,

Director, Sustainability and Innovation, Mattamy Canada

 

Jack Zhou, Partner, A & J Energy Consultants
Wendy Moir, CEO, Home Construction Regulatory Authority
Learn about a variety of products to advance your builds and renovations. Listen as our panel ask interesting questions. Decide on your winner and vote.
Start with the Housing Innovation Lounge, network over the EnerQuality-sponsored lunch, and stay for an energizing afternoon at the Innovation Gauntlet to hear from industry leaders on innovative products and services (and thinking!) in high-performance building.
After the show, network amongst attendees and show participants and learn more about products and services beyond the Innovation Gauntlet at our pop-up Tradeshow.
This highly rated event will introduce you to new concepts, ideas and people that will help drive the industry, and your business, forward.
Join us for two insight-filled, actionable sessions that will help your business keep pace with the rapid rise of Net Zero and high-performance home building.
THANK YOU TO OUR SPONSORS