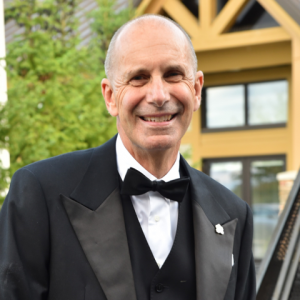 Hello and welcome to OHBA's first ever virtual conference.  For those of you who don't know me, my name is Bob Schickedanz and I am honoured to be the current President of the Ontario Home Builders' Association.   It's an exciting time for OHBA as we gear up to host our 2021 Annual Conference on October 25th, featuring virtual networking rooms, tradeshow booths, entertainment and so much more!
Last year, OHBA put a pause on our in-person conference as we navigated through the COVID Pandemic, and today we take a moment to reflect on the year that was, but more importantly, on what is yet to come for our industry.
"Building Growth Together" is the theme for this year's conference and I believe our work TOGETHER is the heart and soul of our association.   As stakeholders in the residential construction industry in Ontario, we all share the responsibility TOGETHER to build more homes, complete important renovations and create and improve communities and neighborhoods that #Homebelievers will call home.
The success of this conference as well as the multitude of local association events would not be possible without your support, participation and the outstanding generosity of our sponsors.  Many thanks
Collectively we need all hands on deck, working TOGETHER, if we hope to make the dream of home ownership a reality for all #Homebelievers and I want to thank each and every one of you for all your hard work, passion and commitment to making that dream come true.
Please take the time to join us to listen, learn, interact and enjoy all that our virtual 2021 OHBA Building Growth Together conference has to offer.  I am hopeful and anticipate that next year we can be together in person once again!
Stay safe, be kind and keep well!
President Bob Schickedanz