1A – A Conversation with the Ontario Government
This session will take a deep dive into key Ontario housing challenges and potential solutions. This lively conversation will be moderated by OHBA CEO, Luca Bucci.
Moderator: Luca Bucci

CEO, Ontario Home Builders Association

Newly appointed Chief Executive Officer of the Ontario Home Builders' Association (OHBA), Luca Bucci is a government relations expert with over a decade of experience in the public and private sectors. Most notably, Luca served as Chief of Staff to the Minister of Municipal Affairs and Housing, where he developed a comprehensive understanding of the home building industry and the critical need for housing supply across Ontario. Luca's wealth of knowledge in government relations and advocacy will help forge a path for the strategic direction of the association and the residential construction industry in Ontario.

Michael Parsa

Michael Parsa is a business leader, family man, Member of Provincial Parliament for Aurora – Oak Ridges – Richmond Hill, and Ontario's Associate Minister of Housing.

Michael's commitment to public service and community runs deep. A former President of the Optimist Club, Michael always looks for ways to roll up his sleeves and give back to the community which he and his wife Valerie have lived in since 2002.

Prior to holding elected office, Michael successfully ran and grew his family retail business, which has been operating in the GTA since 1990. He holds a B.A. in Organizational Management.

Michael understands the challenges families in Ontario are facing. He knows that too many families are being frozen out of the housing market and too many Ontarians are giving up on the dream of homeownership. He is committed to delivering creative solutions to solve the housing crisis.

Rooted in his values of hard work, dependability and commitment to those he serves, Michael is ready to work with all partners across Ontario to get shovels in the ground and ensure the dream of homeownership is in reach for all Ontarians from all walks of life.
1B – Beyond Housing: The Economic Impacts of Supply and Variety of Housing In Ontario
This session will provide an in-depth analysis of provincial growth projections in relation to housing demands, including the benefits of growing the supply and choice of housing, and the economic impacts if not addressed.
Moderator: Bob Schickedanz

Immediate Past President, OHBA

Bob Schickedanz is a home builder, industry leader and has served as the OHBA's President since 2019. Prior to his appointment, Bob served on the OHBA Executive Committee as 2nd Vice President and 1st Vice President. In addition, Bob recently served as the 2018/2019 Simcoe County Home Builders' Association's (SCHBA) President and is Co-Founder of FarSight Homes. Due to the challenging and uncertain times our industry faced through COVID pandemic, Bob continued to serve a second term as President of OHBA, and graciously took on a third term as President until 2022.

Bob's passion for the home building and renovation industry has been with him since childhood, working alongside his father and uncles at Schickedanz Bros Limited, a family business established in 1951. After working at the MMM Group as a Professional Civil Engineer, Bob rejoined the family at Schickedanz Bros Limited as the Land Development Manager, where he was responsible for land acquisition, development approvals and site servicing at various projects across Ontario. In 2001, Bob, along with his brother Rick, co-founded FarSight Homes, the next generation of the family business.

Tim Hudak

CEO, Ontario Real Estate Association

Tim Hudak is the CEO of the Ontario Real Estate Association, Canada's largest provincial real estate industry association representing 92,000 REALTORS®. He joined OREA in 2016.

With a passion and voice for championing the dream of home ownership, Tim came to OREA following a distinguished 21-year career in politics, including five years as Leader of the Progressive Conservative Party of Ontario.

In his role, Tim has focused on transforming OREA into Ontario's most cutting-edge professional association at the forefront of advocacy on behalf of REALTORS® and consumers, and providing world-class conferences, standard forms, leadership training and professional guidance to its members.

Under his leadership, the Association has attracted some of the most influential people to speak at their conferences, had historic wins in advocacy, including the passage of the Trust in Real Estate Services Act (TRESA) in 2020, and demonstrated strong thought leadership in the real estate industry.

As part of his work at OREA, Tim was named one of the most powerful people in North American residential real estate by Swanepoel Power 200 for the last five years. In 2021, he was also named to the Government of Ontario's new Housing Affordability Taskforce, which will explore measures to address housing affordability and job creation.

Tim is married to Deb Hutton, and together they have two daughters, Miller and Maitland. In his spare time, Tim enjoys trails less taken on his mountain bike or hiking shoes as well as grilling outdoors.

Dana Senagama

Principal Market Analyst, Canadian Mortgage and Housing Corporation (CMHC)

Dana Senagama is CMHC's Principal Market Analyst responsible for the Greater Toronto Area & Ontario.  Dana leads a team of analysts in understanding and analysing housing issues affecting the region and their impact on affordability. She is widely quoted in local and international media.

Prior to joining CMHC, Dana worked at the International Monetary Fund and the Corporate Head Office of the Hudson's Bay Company.  Dana has a MA in economics from the University of Sussex and a BA Honours in economics from the University of Kent in the United Kingdom.

Ene Underwood

CEO, Habitat for Humanity Greater Toronto Area

Ene (pronounced, "Een") Underwood is CEO of Habitat for Humanity Greater Toronto Area ) where she leads a team that helps working, lower income families build strength, stability and self-reliance through affordable homeownership. Homes are delivered through a combination of volunteer builds, contractor builds, and partnerships with non-profit and for-profit developers.

Ene was a member of Ontario's Housing Affordability Task Force which filed its report with the Ontario government in February 2022 setting an ambitious goal of 1.5 million new homes over the next decade.

Ene's career began in the private sector as a strategy consultant with McKinsey & Company before transitioning to not-for-profit sector leadership.  Ene holds a Bachelor of Arts (Honours) from the University of Waterloo and a Master of Business Administration from Ivey Business School.
KEYNOTE LUNCH
Tasha Kheiriddin

Bilingual Host, Moderator, and Media Commentator

Tasha Kheiriddin is one of Canada's best-known commentators, analysts, and strategic thinkers. She is currently a principal with Navigator Ltd., one of Canada's leading high stakes strategic advisory and communications firm; the national political columnist for Postmedia; a lecturer with the Max Bell School of Public Policy; and a bestselling author. With over two decades of experience analyzing, writing about, and commenting on political and current affairs for major networks and publications across Canada, Kheiriddin is an in-demand keynote speaker and a polished moderator and emcee.

Kheiriddin became passionate about politics and current affairs at an early age and held various positions in Ottawa, Toronto, and Montreal. After a career in politics and law, she became a journalist, first working for CBC Newsworld before joining the Law Times and CPAC, where she earned the Justicia Award for Excellence in Journalism. Over the course of her media career, Kheiriddin has also co-hosted CTV News Channel's National Affairs, hosted the Tasha Kheiriddin Show on Global News Radio, and served as a member of the editorial board and columnist at the National Post, as a columnist at iPolitics.ca, and as an award-winning host-producer at the Cable Public Affairs Channel.

In addition, Kheiriddin has served as communications director and vice-president for several major Canadian policy institutes, including the Montreal Economic Institute, the Fraser Institute, and the Canadian Taxpayers Federation. She also operated her own communications consultancy, advising clients on strategy, message development and media training. In recognition of her work, the Women's Executive Network named Kheiriddin as one of Canada's "Top 100 Most Powerful Women" in 2016.

An accomplished writer, Kheiriddin is the co-author of Rescuing Canada's Right: Blueprint for a Conservative Revolution and the author of The Right Path: How Conservatives Can Unite, Inspire, and Take Canada Forward. She is also a tax policy and justice contributor for two other books. Kheiriddin also writes a weekly column for the Postmedia chain of newspapers and provides analysis for radio and television networks in both official languages.

A law graduate of McGill University, Kheiriddin has lectured in McGill's Canadian Studies and North American Studies programs and in its Max Bell School of Public Policy.
2A – Building Envelope
The focus of this session is moisture in building structures. We will touch on some key areas including exterior cladding performance, weather barrier, drain screens, air/vapour barriers, and air tightness. In this session, you will learn about the characteristics and performance of various exterior claddings and Net-Zero- practices' impact on the building envelope. The functions of drain screens, air, vapor, and weather barriers, and how to implement on-site strategies to provide superior air and vapor barriers will also be discussed.
Amir Hassan

Educator, Training Ontario

Amir Hassan has more than 25 years of experience in Building Envelope and Forensic Restoration in the Middle East, Europe, and North America. He has worked on complex projects for both existing buildings and new construction. His Building Science knowledge includes work with structural glass, curtain wall design and evaluation, frameless and skylight systems,

structural assessment, property condition assessment, building enclosure commissioning, roofing, and waterproofing systems, and weather-tightness, energy modeling, thermal performance, and thermography.

Amir has a Bachelor of Science degree in Civil Engineering, and a Master of Science degree in Facade Engineering. He is a frequent speaker and author on roofing and building envelope topics. Amir is the current president of the Alberta Building Envelope Council North (ABECN). He also holds the role of Subject Matter Expert in the field of Building Science with the Association of Professional Engineers and Geoscientists of Alberta (APEGA).
2B – Internal Motivation: Overcoming the COVID Effect
Sale teams' relationships with customers are increasingly strained. There are many frustrations to deal with caused by supply chain shortages, labour shortages, and delayed building schedules. Now more than ever, internal communication between homebuilder teams is crucial. Learn how to optimize your relationship with your internal customers – your colleagues – to work together to support the customer journey. Think about how crucial those difficult conversations are to the process, and how best to keep your external customer informed every step of the way.
Jessica Mcnabb

Born and raised in Edmonton, Jessica has over 10 years of experience under her belt. She has sold over 500 homes. In her career, she specialized as an Area Manager on-site, drawing plans and managing the custom-building process from start to finish. She trained many colleagues to become top performers over the decade. She is excited to help educate and inspire through PHBI.

In addition to starting her own business Rise Realty Group with Liv Real Estate, she also spent extensive time building her social media platform where she not only sells Real Estate but also greatly advocates for women's rights.
3A – The New Regulatory and Warranty Environment
In this panel discussion with Tarion and the Home Construction Regulatory Authority (HCRA), we will examine at the new regulatory and warranty environment for Ontario home builders.
Moderator: Mike Memme

Operations Manager, Mountainview Building Group

Mike Memme is a home builder and industry leader in the residential construction sector. Mike has leveraged his industry expertise as the Operations Manager for Mountainview Building Group since 1995, building communities right here in the Niagara Region. He brings significant industry experience overseeing the new home construction process right from dirt to door.

Wendy Moir

CEO, Home Construction Regulatory Authority

Wendy Moir joined the Home Construction Regulatory Authority (HCRA) as CEO & Registrar in April 2021. Prior to joining the HCRA, Wendy served as the Vice-President and Registrar, Licensing and Consumer Services at BC Housing. Wendy has over 20 years of experience in the licensing and regulation of professionals, legislative and policy development, construction, housing, and consumer protection. She has led important initiatives to increase the quality of residential construction and strengthen consumer protection. Wendy has degrees in both law and political science from the University of Calgary.

Peter Balasubramanian

President and CEO, Tarion

Peter Balasubramanian joined Tarion in January 2004 as Corporate Counsel, after practicing for several years at Torys LLP. In 2009, he took on the role of Vice President, Claims, and in 2014, Vice President, Licensing & Underwriting. Peter became Senior Vice President, Strategy in 2018 and Chief Operating Officer in 2019. On January 1, 2020, Peter became President & Chief Executive Officer of Tarion.
3B – Social Media: Beyond Awkward Family Photos Using Social Media to Connect Deeper and Make More Sales
Join us for a comprehensive overview of Social Media Marketing in this dynamic group presentation as each of the five Principals from McOuat Partnership tackles an aspect of this complex and innovative field.
Lianne McOuatVP Client Service and Strategy
How to Develop your Social Strategy
Geoff McOuatCreative Director
How to Build a Social Media Brand
Allyson McOuatSocial Media Manager
How to tell Compelling Stories
Craig McOuatPresident
How to measure your social media ROI
David McOuatVP Sales
How To Convert Social Media Leads to Sales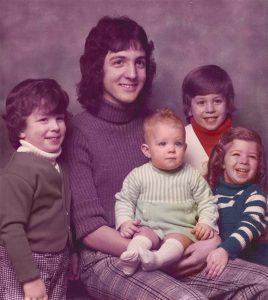 McOuat Partnership is celebrating 50 years of excellence in 2023. When Chuck McOuat founded the company in 1973, he brought years of experience working on corporate brands like CIBC, Bramalea, Loblaws and McDonalds which gave him strategic insight to invent new sophisticated ways of approaching real estate marketing that have now become standards in the industry. Today, McOuat is the most experienced real estate marketing company in North America. Over 3,500 communities. Every category. Every province. 16 US States and across the Caribbean.
With a multi-award winning in-house staff of 50 experienced professionals, led by Chuck's five children, McOuat's services include Envisioning, Branding and Graphic Design, Copywriting, Interior Design for model homes/suites and Presentation Centres, Community Engagement and Public Affairs/Relations, Digital Advertising, Social Media, Video and Short Film Production, Animation, Touch Screens, Renderings, Photography, and an in-house Sales Division for a turnkey offering.
4A – National & Ontario Building Code Update
Join us in a panel discussion surrounding the proposed National Building Code's tiered energy targets! This conversations will explore aspects of the proposed tiered energy system and provide expert insight from panelists on how that may affect Ontario builders.
Moderator: Larry Brydon

Green Building and Sustainable Development Expert

Larry Brydon is a former VP of Business Development and Regulatory Affairs with Cricket Energy. He is a LEED AP with extensive experience in the energy efficiency and carbon reduction NGO marketplace. Larry currently sits on the Board of Directors for EnerQuality Corporation, BILDs Advisory Board, and is the current Chair of Sustainable Buildings Canada. Larry previously Chaired the Energy Subcommittee as a member of the team that developed LEED Canada for Neighbourhood Development, the WELL Standard for Homes, and has been active in the development of the Energystar for New Homes and multifamily buildings program. He was appointed to the MMAH technical review committee for part 5 and part 12 of the OBC in the 2016 code update, representing OHBA, and is part of the SBC team that developed and now delivers the Enbridge and Union Gas Savings by Design Programs.

Miyoko Oikawa

Manager of Research and Innovation, Doug Tarry Homes

Miyoko Oikawa is an industry collaborator who is focused on promoting energy reduction strategies to achieve high-performance buildings. She has expertise in a wide range of project phases and is knowledgeable in areas related to construction technology, energy, sustainability, and quality assurance. In her current role as Manager of Research and Innovation for Doug Tarry Homes, Miyoko leverages her expertise in construction technology and methods to improve sustainability and build a more resilient new home building industry.

John W. Lane, M.A.A.T.O, C.B.C.O, C.P.S.O

Vice President, Ontario Building Officials Association

Born and raised in Hamilton, Ontario, John Lane received his architectural training at Mohawk College of Applied Arts and Technology. John is an accredited Architectural Technologist in the province of Ontario and has been a Building Official since 1988 when he began his career as a municipal Building Inspector and By-law Enforcement Officer. After 12 years of field experience he took on the position as Deputy Chief Building Official & Manager of Building Inspections in the City of Hamilton Building Division, a position he held until 2021. John now serves as the Chief Building Official for the City of St. Catharines.

For over 31 years John has remained active at Mohawk College by teaching a wide variety of building construction related courses as part of the Architectural Technology Program. John also serves as Chair of the Mohawk College Architectural Advisory Committee.
John is currently the Vice President of the Ontario Building Officials Association and has been a longstanding instructor of several Building Official training courses. He also serves on the Ministry of Seniors and Accessibility Standards Advisory Council.

John is married to his wonderful wife, Joanne. John and Joanne have several hobbies and interests. Attending many of the local fall fairs to show the family's Clydesdale horses is their favourite.

Andrew Oding

Vice President and Director of Building Science, Building Knowledge Canada

With an extensive background as a builder for 20+ years Andrew brings an insightful and real-life practicality to building science principles and their in-field applications. As a recognized building science trainer by the government of Canada-Office of Energy Efficiency, Building Science Specialist and HVAC designer and commissioner, Andrew is working closely with the development of new building codes, advanced building programs across North America.
4B – How to Build Effective Relationships with Government and Community Stakeholders
In this session, learn how to establish and maintain your presence in the local community and with government officials. This session will work to strengthen your public relations and branding skills.
Mitch Heimpel

Director of Campaigns and Government Relations, Enterprise Canada

For more than a decade, Mitch Heimpel has been running campaigns at every level of government and serving in senior roles both at Queen's Park, and Parliament Hill. Mitch's experience in policy and parliamentary affairs has led to the passage of major initiatives at both the federal and provincial levels of government in recent years.

He worked on Ontario's nation-leading Anti-Human Trafficking Strategy, its elimination of the practice of "Birth Alerts", and its recent reforms to the Child Welfare system, initiatives that required extensive consultation with First Nations Communities to ensure culturally appropriate and community-led services.

Mitch has appeared as a political commentator for Global News and CTV, and has been published in the Toronto Sun.
Stay tuned as we update and highlight our 2022 OHBA Annual Conference Speakers!
Stay tuned as we update and highlight our 2021 OHBA Virtual Conference Speakers!