Scandinave Spa Blue Mountain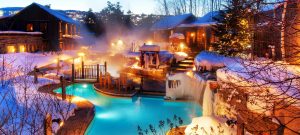 Description:
We are often asked what makes the Blue Mountain location different from our sister Scandinave Spas and other spas in Canada. Our differences make us a truly Ontario, Canada attraction. Situated on 25 acres of natural Ontario birch, Canadian maple and pine trees, the Spa has expansive views of the UNESCO World Biosphere Reserve Niagara Escarpment. Visitors in the Fall are treated to a colourful tree display as well as the occasional turtle, tree frog or wild turkey. In the winter months, Guests soak in the Baths and can watch Blue Mountain Resort skiers carve down the slopes under the night lights. In Spring & Summer Guests explore the trails, cycling routes or take a short drive to the world's longest fresh water beach, Wasaga Beach, and other impressive shoreline accesses on Georgian Bay.
This package includes a 60-minute Swedish massage,  a $25.00 lunch voucher as well as use of the baths.
Scandinavian Baths
BODY WARMING
The first stage includes heating the body up which dilates the blood vessels on the surface of the skin, reduces blood pressure, and increases blood flow to the skin and muscles. The increase in body temperature causes considerable perspiration, which helps cleanse the skin and release the body's negative energy.
Eucalyptus Steam Bath
Finnish Sauna
Infrared Sauna
Hot Baths
REFRESHING RINSE
The second stage includes closing the pores of the skin with a brief, but, highly beneficial cool rinse. A dip in the cold plunge helps to release endorphins, and increase your heart rate. This stage is where you will receive the most benefit of the hot-cold-relax circuit.
Nordic Waterfall
Cold Showers
Cold Plunge Baths
Roll in the snow
RELAXATION AREAS
The final stage is designed to allow the cardiovascular system to regulate itself.  After spending time in hot and cold environments, it is recommended to rest the body to help stabilize blood flow and heart rate. This is a time for body & mind rest and relaxation.
Solariums
Hammocks
Muskoka Chairs
Outdoor Fireplaces
Pricing
$269.00
Brewery Tour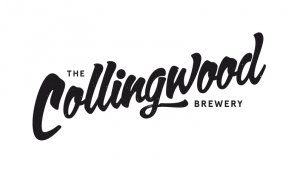 Description:
Collingwood is home to three micro breweries which all opened in 2014. Your group will get to sample beers at Side Launch Brewing first, then get a tour and more tastings at The Collingwood Brewery. Then the final stop in Northwinds Brewhouse Pub where you'll get to sit down and enjoy a flight of beer samples along with lunch onsite. Everyone gets a souvenir pint glass from the Collingwood Brewery.
Important Information
Pick-up/ Start Time: 11:00 AM
Pick-up Location: TBC
End Time: 2:00 PM
Cost: $150 (+HST) per person, including transportation
Pricing
$ 150.00
Local Housing Tour
Tour stops:
The Local Housing Tour is proudly presented by the Simcoe County Home Builders' Association (SCHBA).
Windfall At Blue Mountain
Masterfully planned community ~ Timeless and appropriate to its surroundings, Windfall's architectural style will also be immediately recognizable for its truly differentiating aspects. This charming enclave looks like it has always belonged here.
 Mountain House At Windfall
This exclusive community of just 12 buildings is set on ten acres in the centre of nature's four-season playground, slope side at Blue Mountain. Mountain House is everything you want in chalet living, without the maintenance.
The Shipyards
Is perfectly situated on the water and steps from downtown Collingwood. Living at the Shipyards means that as well as being perfectly situated to take advantage of the many outdoor pursuits that Collingwood has to offer.  
Summit View is a Four Season playground offering a relaxed pace of living. Featuring a mix of Craftsman style townhomes, singles & semis.
Lunch will be included.
Only 30 spots available.
Pricing
$ 199.00