Nordik Spa
Description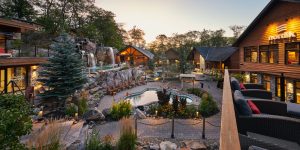 The thermal experience allows you to enjoy Nordik's 10 baths (hot, cold and temperate), 9 unique saunas, infinity pool, outdoor and indoor relaxation areas as well as café, lounge and terraces. Lunch will be provided for registered delegates.
Practical Information
Bring your bathing suit, sandals and a reusable water bottle (glass containers prohibited).
Upon arrival, we will provide you with a towel, a locker and a bracelet that is used as a locker key and method of payment.
It is forbidden to bring in food or beverages. Two restaurants and water fountains are available.
The site is not accessible to people with reduced mobility.
Activity reserved for those 16 years old and older.
Spa Etiquette
To ensure the best possible experience for all of our guests, please take note of the following rules:
Our site has three zones, each with a distinct experience: Borëa, where quiet speaking is permitted, Kaskad, where complete silence is required, and Panorama, the social area where conversation is allowed.
For hygienic reasons, it is mandatory to sit on a towel in all saunas.  Nordik Spa-Nature is a non-smoking establishment.
Behaviour deemed inappropriate will not be tolerated.
The use of mobile phones and cameras is not permitted on the site.
For safety reasons, glass containers are not allowed on the site.
Restö guests must wear a shirt or bathrobe and sandals or shoes.
Pricing
$159.00
Stonebridge Golf Club
Description

Stonebridge Golf Club is one of the finest 18-hole championship public golf courses in the Ottawa Region. Spaciously laid out over 180 acres and nestled within the Stonebridge community, the golf course offers a wonderful blend of parkland and linksland golf. Professionally designed by noted architect Ted Baker, a Canadian designer best known for Lionhead Golf Club in Toronto, Stonebridge was constructed to USGA specifications and opened in 2001.
After a BBQ lunch served on their spectacular patio overlooking the 18th hole, a nine-hole tourney will take place, with lots of time to get you back to the Westin before the excitement of the Awards of Distinction.
Dress Code
Shoes
Stonebridge Golf Club is a soft spike only facility. Accordingly metal golf spikes are not permitted. Proper soft spike golf shoes or golf sandals, running shoes or soft flat soled footwear are acceptable. Baseball, soccer or any other shoes that have cleats are not permitted.
Men (Men's dress code also applies to Juniors)
Tops
Either turtleneck, mockneck or collared golf shirts are acceptable. Crew neck shirts or T-shirts are not acceptable.
Bottoms
Denim (jeans), rugby, beachwear, tear-away, spandex, sweat, draw-string or jogging pants are not acceptable attire.
Ladies (Ladies' dress code also applies to Juniors)
Tops
Sleeveless tops are permitted provided they have a collar and conversely, any top worn without a collar must have sleeves. Halter tops, tube tops and tank tops are not acceptable.
Bottoms
Denim (jeans), rugby, beachwear, tear-away, sweat, draw-string or jogging pants are not acceptable. Capri pants are permissible attire.
The Director of Golf, Senior Staff, Pro Shop Staff and the Starters or Marshals on duty may refuse play to anyone that they feel, in their discretion, does not meet the intent of this dress code.
Pricing
$ 110.00
Housing Tour
Tour stops:
The Local Housing Tour is proudly presented by Tartan Homes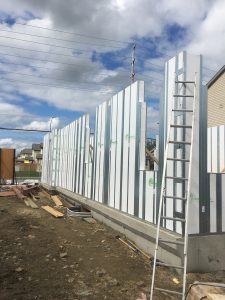 Location 1: Poole Creek Village – Net Zero Initiative
Eager to be at the vanguard of energy efficiency in new construction, Tartan is building two Net-Zero and Net-Zero Ready homes to demonstrate their features and benefits in a way that is clear and accessible to the public. Located in Poole Creek Village, in Stittsville, ​this exciting initiative will showcase the most current energy-saving building methods from many local suppliers.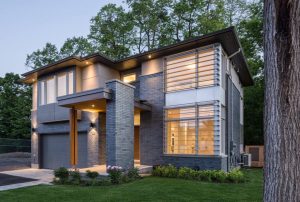 Location 2:  Riverpark Green
Riverpark Green, a unique enclave of four new single family homes in Riverside Park South that promote energy efficiency and sustainable living
Lunch:
Catered lunch by Bytown Catering
Menu: Traditional Cold Buffet
Pricing
$ 129.00